Exhaust Systems
Your car's exhaust system is crucial to your car's performance affecting safety, pollution and comfort. Precision Brake & Muffler has been providing exhaust work and exhaust systems since 1995. We offer a wide range of products from performance to factory stock, which includes mufflers, headers, catalytic converters, and exhaust tips.
Precision offers products from distinguished manufacturers such as Walker, MagnaFlow, Dynomax, Flo-Pro, AWE, Borla and more. Tom will inspect your entire exhaust system to the rigorous standards, promptly identify the problem, and give you a written estimate before work begins.
Precision customers have the option to choose a line of Walker replacement mufflers that are backed by a lifetime warranty, which are also known for being one of the best in quality and economy. All exhaust systems are backed by a complete one-year warranty on exhaust pipes and labor.
When you experience your vehicle running a little noisier than usual give Precision Brake & Muffler a call and we will be pleased to inspect your vehicle, review your vehicles needs and provide the best or most economical solution.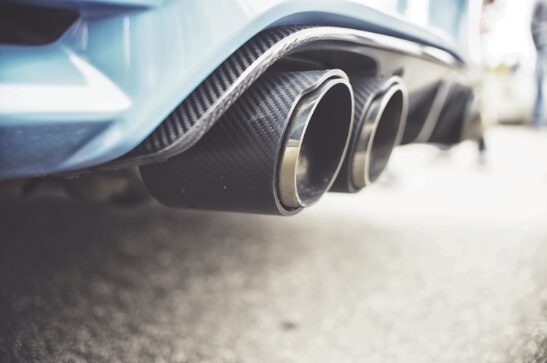 Exhaust Repair
Exhausts release toxic gasses and fumes from the vehicles. Exhaust repairs must be taken seriously as the exhaust system is one of the hardest working systems of a vehicle.
Usually, a faulty exhaust system has the following tell-tale signs:
• Increased vibrations from the steering wheel or gas pedal
• Significant decrease in fuel efficiency
• Excessively noisy engine
• Decline in engine's performance and reduction in power
• Smell of burning from the engine bay
If your vehicle is experiencing any of the mentioned signs, its exhaust system is probably calling out to get inspected. Contact us for an inspection or book an appointment today for exhaust repairs.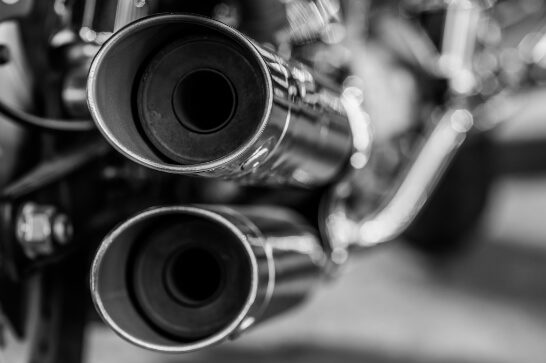 Muffler
The main purpose of a muffler is to reduce the noise emitted by the exhaust of an internal combustion. Mufflers typically last five to seven years.
Over time, mufflers wear out and lose their ability to reduce sound. Mufflers can wear out early for several reasons:
• Being exposed to salt on snowy or icy roads
• Frequently hit due to speed bumps, pot holes with low clearance or other high impact obstacles
• Excessive use of custom fabrication that is not recommended by the manufacturer.
If your engine is misfiring or exhaust is louder than usual, it's time to get that muffler replaced. We offer a wide selection of muffler brands that cater to different needs and price ranges. Browse our brands here.
Contact us today to schedule a muffler inspection.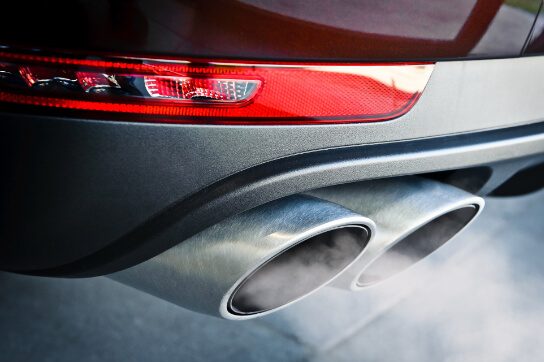 Catalytic Converter
Catalytic converters reduce toxic gases and pollutants in your exhaust. Catalytic converters are commonly used with internal combustion engines fueled by either gasoline or diesel.
If your catalytic converter needs replacing, you might notice the following issues:
• Your vehicle doesn't accelerate when your step on the gas
• The engine light comes on
• The vehicle refuses to start
• The vehicle fails its emission test
• Your vehicle's fuel efficiently drops significantly
If your vehicle experiences any of the mentioned signs, contact us for an inspection. We can repair or replace your catalytic converter.